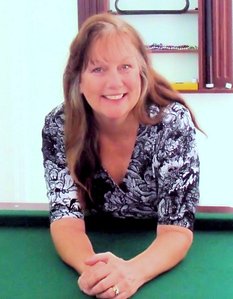 Ti

me Travel Suspense Series Private Investigator Time Travel Series Native American Time Travel Series
Historical Sweet Romance Contemporary Sweet Romance
I Was Just a Radioman I am a Runner
Books for you to fill in the blanks. Fantastic Gift
Children's Books
Almost all Pam's Ebooks are KU for YOU!
Large Print and Hard Cover are now available with almost all my books!
Historical, Contemporary, and Time Travel Adventures
Skies of Blue ~ Contemporary Sweet Romance
Cedar Ridge Museum Time Travel Series ~~ The House on Cedar Ridge (book one)
Woohoo The House on Cedar Ridge hit number 1!
#1 in Time Travel Science Fiction (Kindle Store)
#1 in Science Fiction Romance (Kindle Store)
#12 in Paranormal Romance (Kindle Store)
Locke Manor -- Hit number 2!
Cedar Ridge Hills Museum <-- Hit Number 1! Woohoo
The PI Time Travel Series ~~ Garrett's Ghost The Gingerbread House Living the Wright Life
The Wilderness Time Travel Series ~~ Across the Wilderness Into the Wilderness Wilderness Bound
Warriors of the Wilderness Out of the Wilderness
Historical Fiction ~~ Dear Margaret, A Rosa for Russell (short story)
Contemporary ~~ The Clere Restaurant Short Story Series
Sunday at 7 With a Side of Love Winds from the Past The Throuple with Love The Best Catch of His Life
The Granny Pants Children's Stories ~~ The Long and Little Doggie Riley Gets Into Predicaments
El Perrito Largo y él Perrito Pequeño
I Was Just a Radioman (WW2) <-- Amazon Editor's Pick! woohoo!
Writer's Success Secrets <-- Wall Street Journal Bestselling Book Hit #4!!
Be More Successful with Marketing and AdvertiZING
The Prequel to Be More Successful
Return to the Olde Ways Simple Herbal Remedies <-- It's back! The re-release is here! Woo Hoo
I am a Runner (The Story of a Sepsis Survivor) <-- Award-winning book in 2021
Radioman hit number one again!
#1 in Two-Hour History Short Reads
#1 in Military Pictorial History
#1 in Military Aviation History (Kindle Store)
Journals ~~ Pages for you to fill in the blanks
US State Journals Canada Washington DC Fortune Cookie Wisdom
Promotion and Advertising:
If you are an author and are interested in promoting your book or books with the magazine, I will be happy to work with you and do everything I can to make life easier for you. (Rates are very reasonable! Starting at $45 for web ads, $30 for catalog ads, and $150 for print magazine ads)
pamackerson@adcmagazine.com or advertising@adcmagazine.com
Amazon, Barnes and Noble, and Wall Street Journal bestselling, award-winning author, Pamela Ackerson is a time traveling adventurer.
Pamela Ackerson delivers all the passion that fans of this Native American, historical, time travel series have come to love. With unforgettable characters, she has enchanted readers with adventure and love that has spanned across the essence of time.
Yes, I have a newsletter. It gets sent out about once a month. I not only tell you about my books but I also help promote other authors. Join my newsletter today.