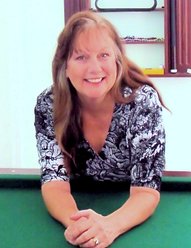 Amazon, Barnes and Noble, International, and Wall Street Journal bestselling, Award-winning Author
Pamela Ackerson is a time traveling adventurer.
Pamela Ackerson delivers all the passion that fans of this Native American, historical, time travel series have come to love. With unforgettable characters, she has enchanted readers with adventure and love that has spanned across the essence of time.
Interview on IMDB!
"Hangin with Web Show" Well Rounded Writings of Author Pamela Ackerson: an interview on the Hangin With Web Show (TV Episode 2019) - IMDb - https://www.imdb.com/title/tt10843160
Interview on YouTube: https://www.youtube.com/watch?v=7EKZ6JqbkiQ
Pambling Roads Blogs with pictures and a preview of the Pambling Roads Journals (Go to Blogspot.com) Print journals do not have images.
Email: Pam@PamelaAckerson.net
Pamela Ackerson started writing poems and short stories as a teen. Later, as a young mother, she continued writing children's stories and poems. Born and raised in Newport, RI where history is a way of life, Pam now lives on the Space Coast of Florida, a hop, skip, and jump from Orlando, where imagination and fantasy abounds. She has three children, all girls, three grandchildren and a wonderful husband. (Obviously, don't we all say that?) But, it is true and she will be the first to admit it. He is a wonderful husband and she has concrete, undeniable proof. She has not plotted his demise...yet.
Pam may have majored in child psychology with a minor in English, but her distinguished choice of careers never made fruition. Instead, life led her to working in restaurants, interior decorating, owned an advertising business, content editor for a publishing house, owned a ballroom dance studio, and real estate investments. Pam is a practicing herbalist and has been involved in the use of natural treatment with raw herbs for almost thirty years. As her day job, she currently works as head of the Marketing and Advertising department for the book review magazine, Affaire de Coeur.
2024 Book Signing Events
Romance Atlanta Writers and Readers
February 24, 2024
Douglasville Conference Center
6700 Church St.
Douglasville, GA
RAWREvent.com
Capital City Author Event
May 17 - 18, 2024
Rennaissance Downtown
Montgomery, AL
https://www.eventbrite.com/e/capital-city-author-event-2024-tickets-596060100807
Space Coast Book Lovers
June 19-23, 2023
Radisson Resort at the Port
8701 Astronaut Blvd
Cape Canaveral, FL
SpaceCoastBookLovers.com
Literary Love Savannah
July, 2024 Details coming soon
Savannah Marriott Riverfront
100 General McIntosh Boulevard
Savannah, GA 31401
LiteraryLoveSavannah.com
Tampa Bay ComicCon (Tentative)
Tampa, FL August 23-25, 2024
Hot Biloxi Author Event
September 13-14, 2024
IP Casino
Biloxi, Mississippi
https://www.facebook.com/groups/1191785908207584/
Tampa Indie Author Book Convention -- Flirty in Tampa
October 4-5, 2024
Hyatt House Tampa Airport/Westshore
5308 Avion Park Dr.
Tampa, FL
anytimeauthorpromotionsevents.com/tampa-indie-author-book-convention